My classical (Lichess, not OTB) chess matches.
2021-05-14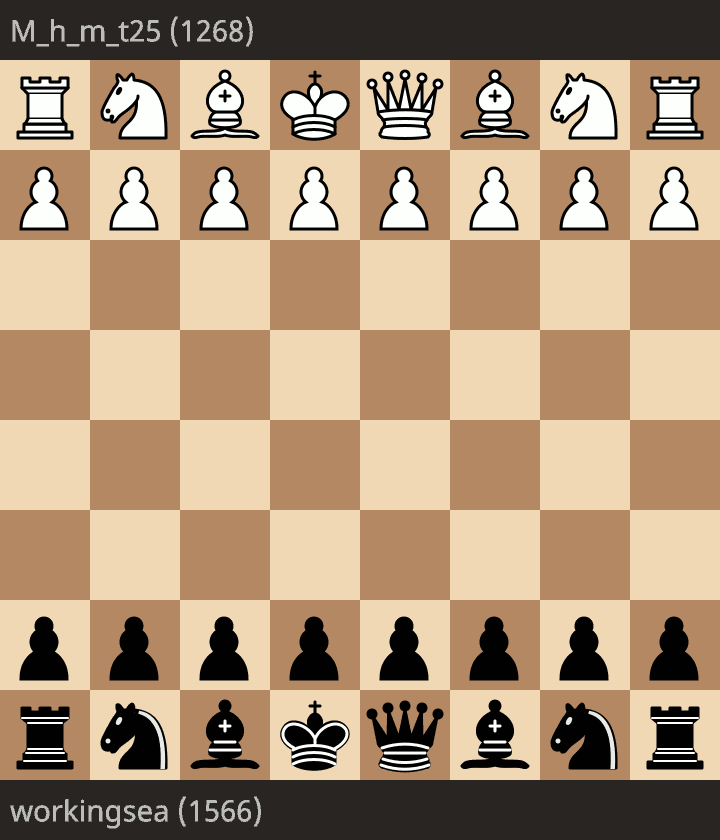 1. e4 e5 2. Bc4 Nf6 3. Nc3 Bc5 4. Nf3 Nc6 5. d3 d6 6. Nd5 O-O 7. Ng5 Bg4 8. f3 Bh5 9. g4 Bg6 10. Nxf6+ Qxf6 11. c3 h6 12. Nh3 Qh4+ 13. Nf2 Qxf2# 0-1
My second classical match on Lichess, opening seemed okay for both sides, which is abnormal in Lichess, I wanted to develop a bishop so I blundered it on move 7, luckily my opponent didn't see it and attacked with a pawn, we then exchange knights and I attack his knight, which he retreats to a square where I can attack it again with check, he doesn't see that blocking the check with his knight is mate for me, so he blunders and I win. So yeah, but first two matches were won by silly blunders.
2021-04-22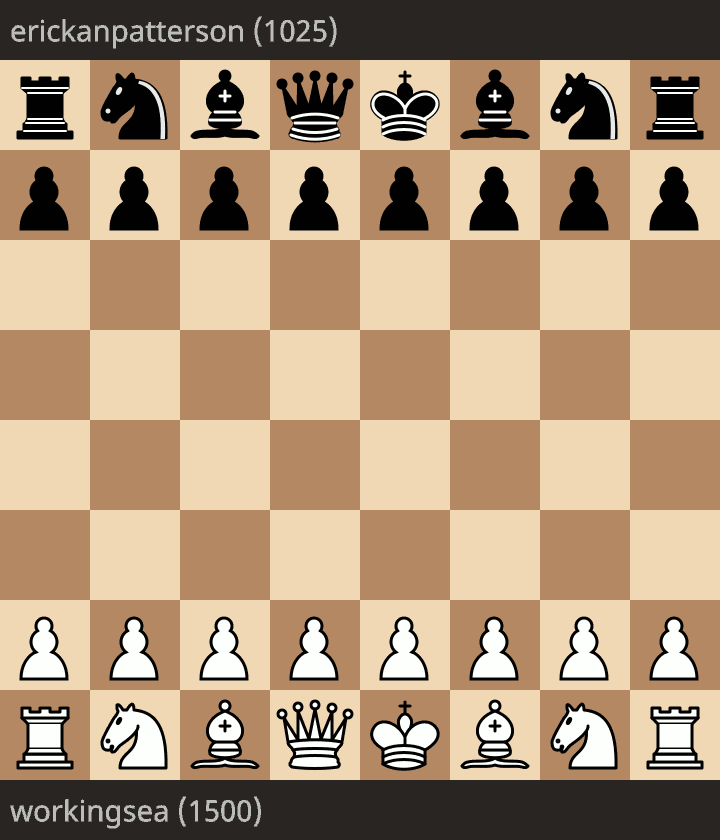 1. e4 e5 2. Nf3 Nf6 3. d4 exd4 4. Nxd4 Nxe4 5. Qe2 Qf6 6. f3 Qh4+ 7. g3 Bb4+ 8. Nc3 Qh5 9. Qxe4+ Be7 10. Nd5 Na6 11. Qxe7# 1-0
Ok, it's my first long chess match, better get some water, I'll be here for a while. Oh wait, I blundered on move 6, oh wait, my opponent blundered mate.